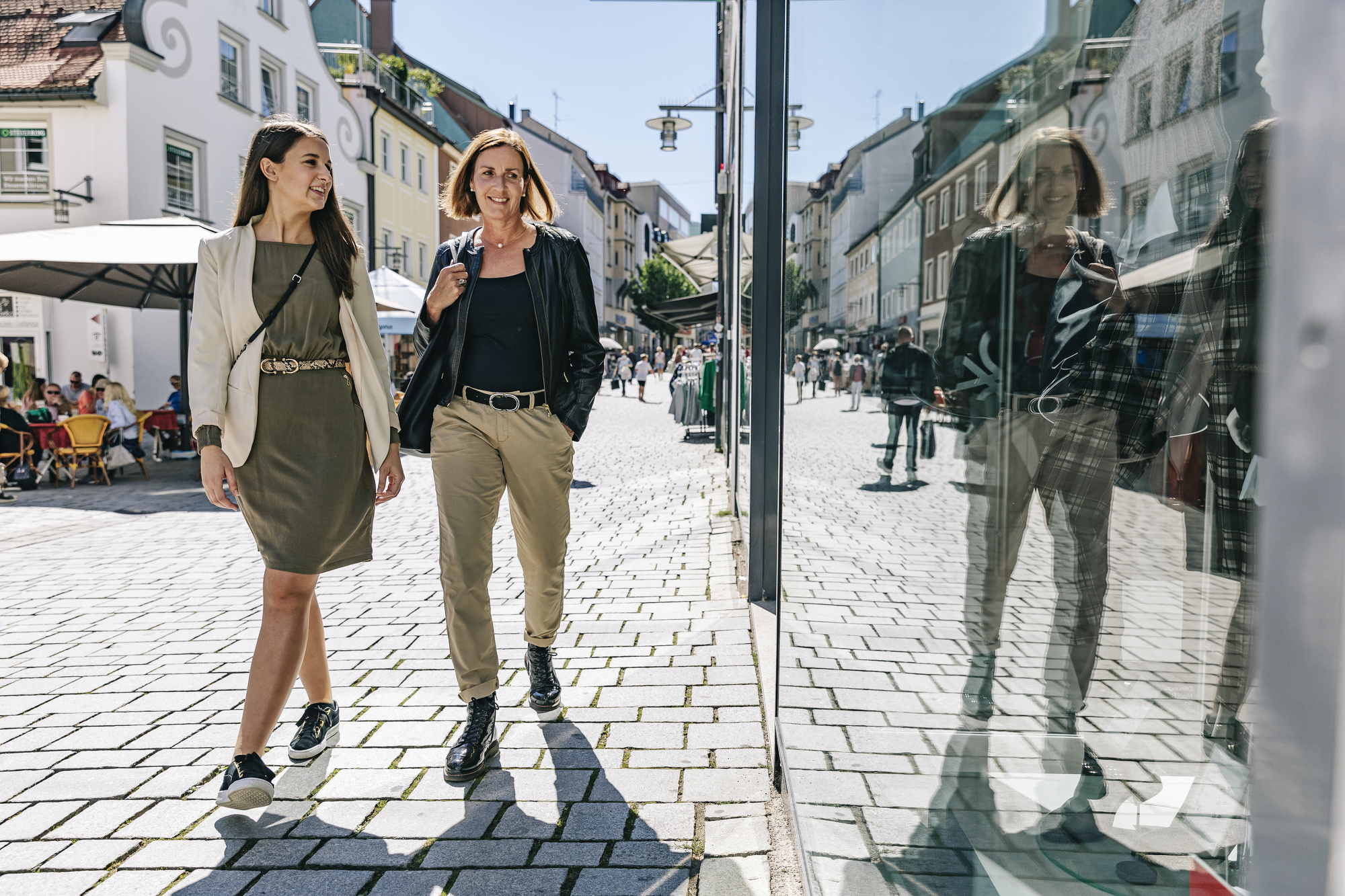 Large Fashion Stores and small Boutiques
Kempten is quite a popular and attractive town for shopping well beyond the Allgäu region. People come for near and far to do their shopping here. There are well-known fashion stores and many small boutiques for pleasurable shopping in the charming historic town centre.
Also those who love the regional products will not be disappointed. Cheese, beer, handicraft or traditional fashion – the variety of Allgäu products not only delight the locals, but guests as well. The retail traders with their individual offers contribute to a great extent to the

exquisite and attractive the town centre. Those who are interested and have some time to spare for Kempten's town history can get information by using the 'DigiWalk' digital discovery app. The free app loads onto your smartphone information on the most important sights.
Annual Shopping-Highlights and Vouchers
Late Night Shopping in Kempten
The Kempten Shopping Night, which always takes place on the first Advent weekend on Saturday evening, is also popular with young and old. Shopping enthusiasts can relax until 11:00 p.m. and enjoy the varied supporting program. For the latest information, visit the organiser's website (in German).
Sunday shopping days
Twice a year, the stores in Kempten open their doors for you on Sundays and public holidays: on Ascension Day and in October on the occasion of the Kathrein market (traders' market and fair). Almost all stores in the city centre and the Forum Allgäu Kempten open their doors for you from 12:30 p.m. to 17:30 p.m.
SCHEXS in the CITY
The Kempten Tourist Information Centre is one of the sales points for Kempten gift vouchers. The vouchers, which are in credit card format, can be purchased for a fixed amount of ten euros each. You can redeem the vouchers at over 160 locations in Kempten, which you can find in the online overview as well as in the brochure enclosed with the purchase.